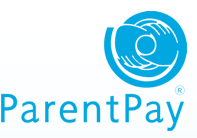 Cringle Brook Primary School




Dream it, achieve it!
Our trust link Spanish school in Madrid, CEIP Blas de Otero, has posted their Christmas cards for some of our classes! (Year 1 - 4)
As well as receiving each other's wonderful cards, the classes will also learn some simple phrases in their partner school's language and a bit about the different ways in which Christmas is celebrated in their country.
The older classes (Years 5 and 6) have been learning popular Christmas songs in each other's languages!
Find out more about our Spanish link school by visiting their website: https://www.educa2.madrid.org/web/cp.blasdeotero-madrid/inicio
Happy Christmas and Feliz Navidad from them both to all our families!
​
Year 1 from Green End and Cringle Brook Primary school and Year 2 from Ladybarn Primary school collaborated with our link Spanish school in Madrid this summer - CEIP Blas de Otero. As they were all studying the topic of plants, they thought it would be interesting to compare similarities and differences between plants and flowers, learn key vocabulary about the topic in each other's languages and also look at the different activities they were doing.
They were surprised to find out that some of the vocabulary in Spanish was very similar to the English equivalents, for example:
Broccoli - Brocoli
Tulip - Tulipan
Petunias -Petunia
Lettuce - Lechuga
​
They really enjoyed learning together in this topic, asking each other questions and they looked forward to the regular picture updates! They also enjoyed sharing the progress of the different seeds that they had all planted - in different ways!
Have a look at their work on their padlet: 'Our Online School Garden.'
https://padlet.com/r_asif1/dtgx0juyu9xjxewc?utm_campaign=transactional&utm_content=padlet_url&utm_medium=email&utm_source=started_a_padlet
We were delighted to receive their leaflets about Madrid recently - in English - and emailed back:
"Year 5 would like to say how much we enjoyed receiving the leaflets from Madrid! The children enjoyed recognising food they have tried like churros con chocolate, finding out that we have things in common (like computer games and football) and seeing photos of places in Madrid.
The children were also impressed with how much effort was put in to the leaflets, how good their English was and how they represented Spain to us! Children also said the drawings and lettering was very cool!
Thank you Blas de Otero!
Besos de Cringlebrook"