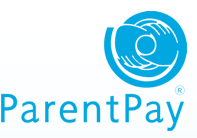 Cringle Brook Primary School




Dream it, achieve it!
In Autumn 1 our topic was 'Walk like an Egyptian'.
In history we learnt what life was like for people in Ancient Egypt. We learnt the names of lots of different gods and what they did. We also learnt about mummification, it was really interesting, but a bit gory! We have been practicing our names in Egyptian hieroglyphics using chalk.
In English we looked at a traditional tale called the Egyptian Cinderella, it is similar the Cinderella story that we knew but it has a few interesting Egyptian twists! We enjoyed a really exciting trip to Manchester museum!
In Autumn 2 our topic was 'Natural disasters'. We learnt lots of interesting facts about volcanoes, floods and earthquakes.We wrote a fantastic non-chronological report on what we learnt throughout the topic
In science we learnt about rocks and soils which linked really well with our topic of natural disasters. We learnt about the different types of rocks and will be made our own fossils!