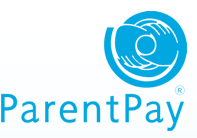 Cringle Brook Primary School




Dream it, achieve it!
In Autumn 1 we learnt all about Roald Dahl and the wonderful stories that he wrote. We read Esio Trot, The Twits, Revolting Rhymes and The Enormous Crocodile. In writing we planned and wroteour own Revolting Rhymes using alternative endings to traditional tales.
Roald Dahl's 101st birthday was on Wednesday 13th September we held a birthday party for him!
We learnt how to use different techniques to make pop out pictures and made a variety of pop out pictures based on the story of The Twits.
We also hosted the Macmillan Coffee Morning on Friday 29th September and made lots of yummy cakes.
​
We went on a 'Forest Schools' trip to the park and worked as a team to collect resources to make a gigantic picture of the Enormous Crocodile. We collected leaves and sticks of all different sizes. Then we used clay to make different sized tortoises, like in the story of Esio Trot.
We went on a trip to the park again, on a cold and fresh November morning. This time, to learn about habitats and were hunting for different animals and creatures and their homes.
​
In Autumn for our topic'Wish you were here' we learnt about different countries around the world, as well as finding out a little bit about the countries that are important to us.
We read and wrote a selection of stories from other cultures, including a Brazilian tale, Where the Night Came from, and an African story, 'Handa's Surprising Day'. We linked up with a school in Pakistan and wrote letters to them. We looked at the type of clothes that Handa wears and experimented with printing our own African patterns.
We also enjoyed an interesting trip to the Library!