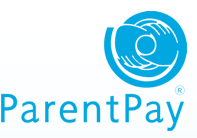 Cringle Brook Primary School




Dream it, achieve it!
Class T.A: Miss McDoughall
In year one we introduced our Autumn 1topic 'It's good to be me!' by completing a range of activities to help us settle into our new classroom. We talked about our likes and dislikes and thought about what makes us unique and special. Some of us said that we are good dancers whilst others thought being a good friend makes us special.
In art we looked at portraits by Andy Warhol and created our own pop art style self-portrait. We created our own self portrait using colour mixing and recreated our favourite Andy Warhol portrait. Our next challenge was creating our own self portrait with a pencil, before adding brightly coloured paint in the style of the artist. We also explored the history of ourselves and created a timeline of our lives so far. We developed questions we wanted to ask different generations in our families, including parents and grandparents and used a range of tools to find out the answers!
In science we looked at 'ourselves' and started the topic by learning about our senses. We enjoyed a walk down the cycle path by school and loved picking blackberries. We spoke about the smells, tastes and what they felt like. We even got to taste some different fruits in golden time. We loved using our brand new hut for this!
We read the classic children's story 'Dogger' by Shirley Hughes. We are loving making links to our favourite toys and have enjoyed using adjectives to describe them! We also read Shark in the Park and went on a walk to Cringle Park.
Our Autumn 2 topic was Helping Hands and the focus was on doctors, nurses, vets and people that work at the post office. In our topic sessions we explored nurses then and now in history and comparing the job. We used ICT and first hand experiences to research and then used what we knew to create drama pieces about life as a nurse in the past. In geography we learnt about the local area. We also looked at maps and who helps us in the local area.
We read a non-fiction book about doctors and had an email from a real life nurse answering our questions! We wrote amazing leaflets about nurses and learnt about nurses from the past.
In science we learnt about sound and hearing and carried out experiments to teach us about how sound is heard. We enjoyed playing sound bingo and sorting different objects into high, low, loud and quiet sounds.
​
We also visited the church to learn about the main parts of the Christmas story and some of the features of the church.