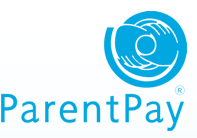 Cringle Brook Primary School




Dream it, achieve it!
In Autumn 1 our topic was about people who help us. We foundout about fire fighters and how they help us. We had our own fire station in the outdoor role play area and enjoyed dressing up and pretending to be fire-fighters.
We had a visit from the real fire fighters from Withington fire station and they told us all about how they help people and how to stay safe if there is a fire. We were able to sit in the fire engine and spray the hose!
The school nurse cameinto our class to tell us all about how she helps us to stay healthy! She showedus what she keeps in her bag and told us how she uses the equipment to check if we are well.
We learnt to retell the story 'the enormous turnip' using actions.
In Autumn 2 our topic was Magic and mythical beasts.
​
We read the stories, 'Room on the Broom' and The Gruffalo. We have enjoyed dressing up as witches and wizards and making up our own magic spells. The home area was transformed into a witches kitchen and we have enjoyed pretending to make dinner in the cauldrons. We have also been writing our own fabulous potions and making them in the outdoor kitchen.
In maths, we have been finding out about patterns and have made some fabulous ones on the peg boards and after reading the story 'Aliens love Underpants' we even designed our own patterned underpants!
We have started going to the hall for dance lessons with Miss Chase which has been great fun!
We also made our own junk model scary monsters and we turned our witches kitchen into Santa's workshop.