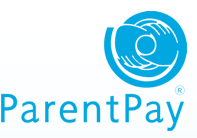 Cringle Brook Primary School




Dream it, achieve it!
​
Our first topic was all about the Tudors! We focused particularly on Henry VIII and his six wives. We also visited Ordsall Hall as part of our Tudor topic. It was a fantastic day where we were able to dress up in traditional Tudor clothing whilst in the setting of a Tudor building.
We also had a visit from Catherine from Manchester University. She came in to do a workshop with us all about Black History Month. Based on this, we performed our class assembly, helping to inform the rest of the school about the life of Martin Luther King as well as some of the well-known objects created by black inventors.
​
In addition, we attended a talk at Stockport Plaza with famous author Cressida Cowell where she read an extract from her brand-new book. We have been able to use this experience within our English topic of authors and letters.
​
Our topic for Autumn 2 was China. We looked a developing our atlas skills by locating China and then identifying aspects of physical geography within the country such as mountains and rivers. We also looked at the pollution in major cities and discussed how people can try to look after and improve the environment.
We were also lucky enough to be able to communicate with the British School of Guangzhou, who helped us to gain a greater understanding of what life is like in China! We used the app 'Padlet' to exchange key information between our two schools.
Additionally, we will be visiting a Chinese restaurant in China town to experience some Chinese cuisine in the new year.
​
Within ICT, we designed, tested and created computer programs to make our Lego dragons come to life! In addition, we used wire modelling to recreate an image of a dragon in 3D using wire modelling.
To develop our reading within Year 4, our class library is now open so the we are able to take a range of books home. Also, we are going to visit the local library on 23rd November to hear about how the children can expand their reading even further!