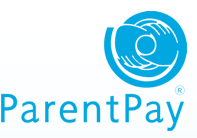 Cringle Brook Primary School




Dream it, achieve it!
Assistant Headteacher - Mrs Bonney
I graduated from Northumbria University in 2007. Immediately afterwards, I spent a year working at The British School of Beijing as a teaching assistant. This incredible experience was a fundamental part of my decision to complete my teacher training, which I did at York St. John University in 2009.
​
Since qualifying as a teacher, I have worked at three schools in the Greater Manchester area and all have provided me with amazing memories and valuable experiences. However, it has been a particular pleasure to be able to work at Cringle Brook and become part of a team that celebrates each child as an individual and takes pride in providing a diverse and engaging curriculum to support their needs. I have now worked at the school since 2017.
​
I joined Cringle Brook as Miss Livesey, but have since got married and now have two wonderful children. I love spending time as a family, but also enjoy watching Blackburn Rovers football matches and attending music concerts!