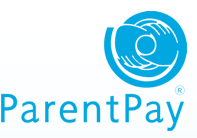 Cringle Brook Primary School




Dream it, achieve it!
Assistant Headteacher - Mrs Dunn
I have always been passionate about early childhood development and education, I qualified as a nursery nurse in 1994 and spent the next few years working in day nurseries and schools alongside being a mum to my own four children. I decided to expand my knowledge in this sphere, so in 2006 I attended Manchester Metropolitan university as a mature student where I thoroughly enjoyed studying for a BA hons degree in childhood studies.
After finishing my degree, I decided to focus on early years in education so I completed a PGCE at the university of Cumbria in 2014. I was delighted to join Cringle Brook and the trust, the same year as a NQT. As the first teacher here along with Mrs Vyas and Miss Chase we opened the school at the childrens center in Burnage with eight pupils. The following term we moved to the current site with just two classes, reception and year one.
It has been a pleasure to be part of the school from the very beginning and to watch it grow into the school it is today.